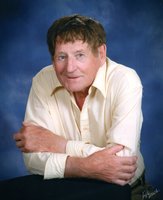 Leon T. Malfait
LEON T. MALFAIT
Leon Malfait passed away on May 29, 2019. He was born March 10, 1922 in Washougal, WA to Arthur and Martha (DeWerdt) Malfait.
Leon spent a great part of his life in Seattle, Washington where he owned and worked at South Coty Motel.
In Leon's later years he moved back to Washougal, WA where he started and owned rental properties.
Leon's main hobby was bowling in his early years and golfing in his later years.
He was very involved in his Winnebago Club and did many outings in his motorhome with the club. He was president of the club throughout the years.
He is survived by his daughter, Vickie Swafford and her husband, Richard Swafford of Casa Grande, AZ; grandchildren, Lynette Clemans and husband, Jon, Alicia Koch Johnson and Chase, Finn and Jaxen Clemans; step-daughters, Debbie Tipton and Debbie Cunningham and two nephews Arthur and Scott Malfait.
A memorial service will be held on June 6 at the LaCamas Lake Lodge from 4pm to 7pm. Burial was private at the Washougal Memorial Cemetery.