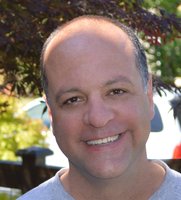 Joel Archer Price
Joel Archer Price was born to Raedine Schroeder (McVey) and Archey Price in Grand Coulee, WA. He was a loving and dedicated dad to his kids, Brian and Elizabeth, sibling to his brother Scott (Sheila) and sister Kelly (Mike Phelps) and uncle to his nephew Nicholas and niece Sara.
Joel's heart was large and tender. His Catholic faith and belief in God gave him a solid moral foundation. It was common for him to buy an extra sandwich for someone in need, or take a Thanksgiving dinner to the homeless. He was proud and protective of his kids; their happiness was his steadfast priority. He expressed his love in words and actions; no one could doubt his love or friendship.
Joel loved sports, passionate about all Washington teams, especially his alma mater WSU. He loved to hike and fish and had a passion for the sanctity of the great outdoors. He could repair and build most anything and was especially good in the kitchen. His sense of humor and fun spirit will live on.
In support of Joel's passion, contributions can be made to:
Friends of the Columbia Gorge, 333 SW Fifth Avenue, Suite 300, Portland, OR 97204, www.gorgefriends.org
Funeral Mass will be held Friday Dec 21st at 11:00 am at St. Thomas Aquinas on 324 NE Oak St. Camas, WA 98607. Reception following at Church.