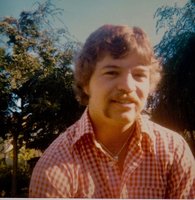 Stanley C Jones-Umberger
Stanley Clarke JonesUmberger passed away on Jan 11, 2018. He was born Sept 26, 1954, in San Mateo, CA to Morris and Patricia Hones. Sister Laurie was 3.5; younger brother Craig born 18 months later. The family moved- IL, Bay Area, Sacramento, Davis, spending 2 weeks each summer with grandparents at Silver Lake, summers in Mexico City, Storrs CT, and Edmonton Alberta. Stan graduated Davis High, attended UC Davis and graduated from Cal Poly San Luis Obispo in computer science.
He worked for TRW, married multi-media artist Cindy Umberger July 3, 1982, moved to 8 acres in Washougal WA in 1987, became vegan, and worked in animal-related causes, especially In Defense of Animals Africa. When Stan's father died, Stan assumed guardianship of his mother. Stan also cared for his wife Cindy for 2 decades until she died in 2016. The last 10 years, Stan worked for Oregon Health Sciences University in Portland.
Stan had a wicked sense of humor; conversations usually involved laughing. His favorite cartoons were Dilbert, Bizarro, and Calvin & Hobbes. He fed the birds and raccoons in his yard. He loved hiking, canoeing, nature, rock stacking, and animals. Stan greatly enjoyed a rare family reunion in Moscow, ID, August 2017. Somewhat frail, he still hiked, laughing heartily. Stan is survived by brother Craig (Pamela) of Boulder, CO and sister Laurie Jones of Sacramento; 3 nieces, a nephew, grandnephew, grandniece, multiple cousins and friends. Stan will be sorely missed. RIP, POWA.
Memorial donations may be made to AA, IDA Africa, any animal sanctuary, PETA, SPCA, or vegan education group.
Stan's memorial service will be Saturday, April 14, 2018, at 3 PM at Straub's Funeral Home, 325 NE 3rd Ave Camas, WA 98607; phone (360) 834-4563, with a reception to follow at the home of Stan's dear friend, Laurie Bradley of Portland, OR.