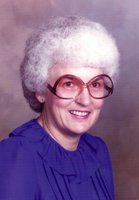 Patricia Rose Kenyon
Pat passed away at home, March 5, 2018. She is survived by her husband Doyle Kenyon and her five children, Glenda Buck, Steve Buck, Jennifer Kenyon Merryfield (Lee), Kyle Kenyon, and Kari Kenyon.
Pat enjoyed knitting, sewing, playing cards, clam digging, watching sports, and her little dog Skipper.
There will be a Celebration of Life in April; details will be posted at a later date.