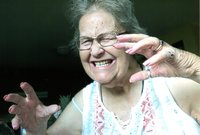 Peggy Ann McClellan
Peggy Ann McClellan passed away on Monday, October 30, 2017 at the age of 75. She was born on February 4, 1942 in Portland, OR. Her life will be celebrated on Sunday, November 5 at 11AM at Uncle Ron & Aunt Marybeth's home at 2117 NE 93rd Court, Vancouver, WA 98664.
Mom had a love for arts & crafts. She enjoyed cooking, hunting and above all she loved spending time with her family.
She is survived by her brothers and sisters, Judy, Deb, Ron, Mike and Jim; children, James, Dan, and Dolly McClellan, Dennis Huck and Dawn Mahan; 15 grandchildren and numerous great grandchildren.